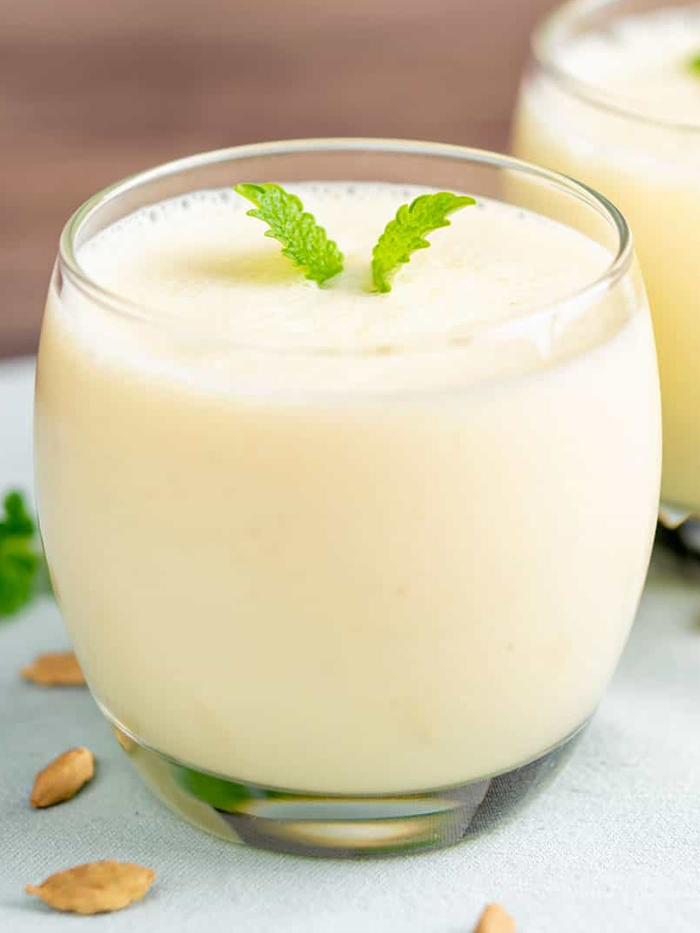 SOFT DRINKS
Pepsi, 7Up, Ginger ale, Root beer, Iced tea,
JUICE
Clamato, Pineapple, Apple, Orange, Cranberry Cocktail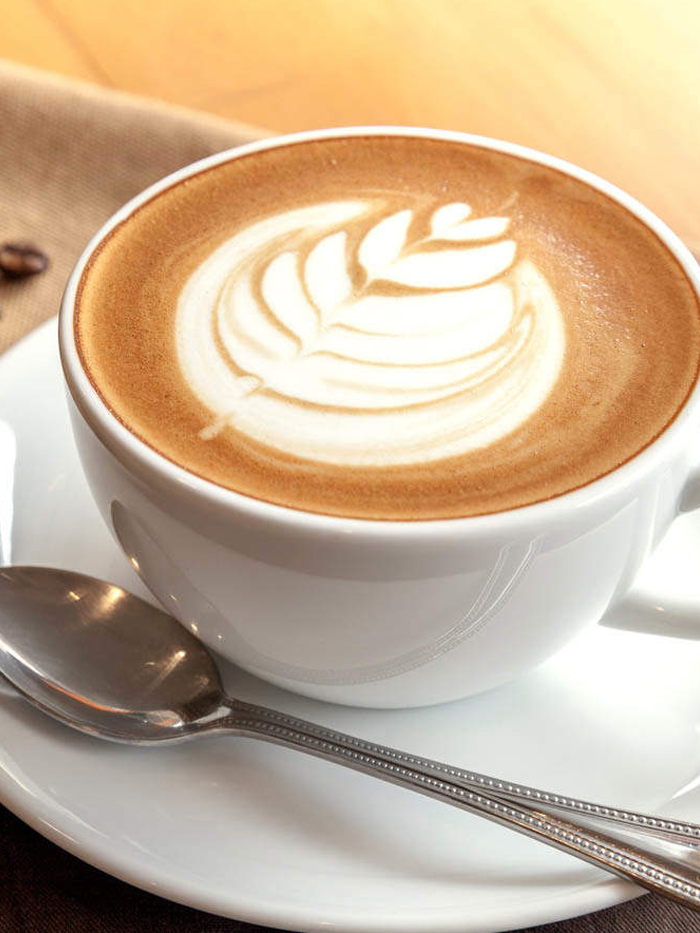 INDIAN CHAI TEA
Indian tea brewed with milk and chai masala
INDIAN COFFEE
Coffee Latte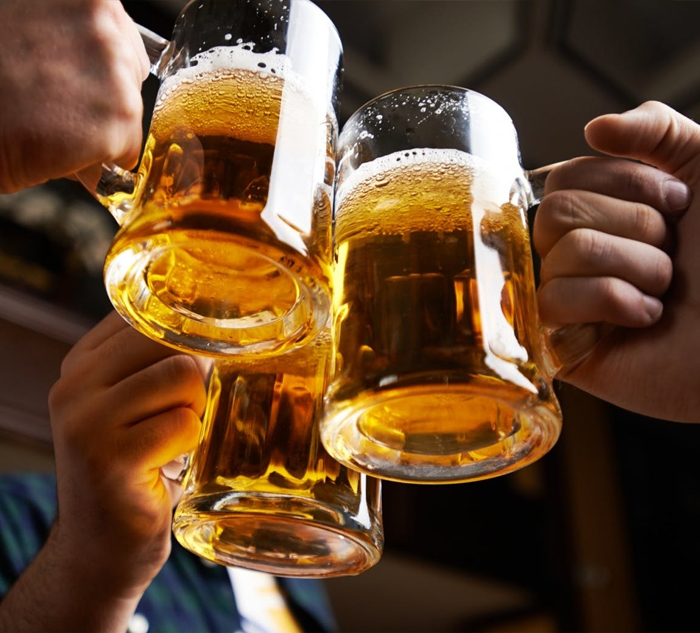 BOTTLED BEER
Molson Canadian, Kokanee, Corona, Heineken, Stella Artois, Okanagan Peach, Taj Mahal, Alexandra Keith's, Tiger Lager, Kingfisher
DRAFT TAP BEER
Craft Lager
Craft Pilsner
Pale Ale
IPA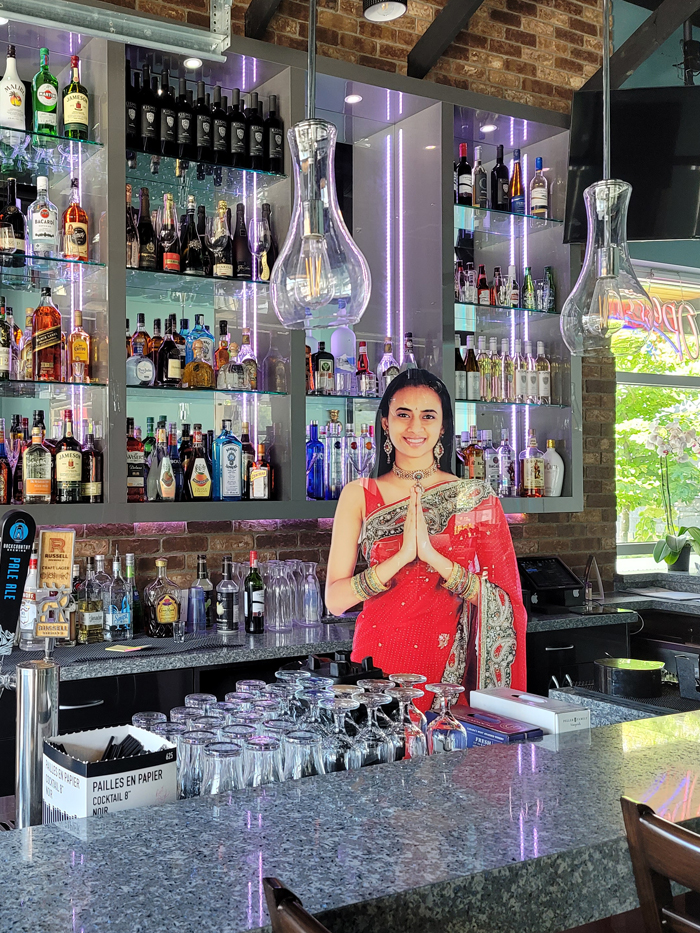 SILVER SPIRITS
Sky Vodka, Bacardi White Rum, Wiser's Whiskey, Bombay Sapphire, Smirnoff, Beefeater Gin, Tito's Vodka, Jim Beam, Jose Cuervo, Punjabi Club.
GOLD SPIRITS
Absolut Vodka, Tanqueray, Captain Morgan, Sailor Jerry, Appleton estate, Jack Daniels, Crown Royal, Sauza, Johnnie Walker, Red Label
DIAMOND SPIRITS
Royal Challenge, Chivas Regal, Grey Goose, Glenfiddich, Black Label, Ciroc
PLATINUM
Patron Anejo Tequila, Hennessy
TITANIUM
Johnnie Walker Blue Label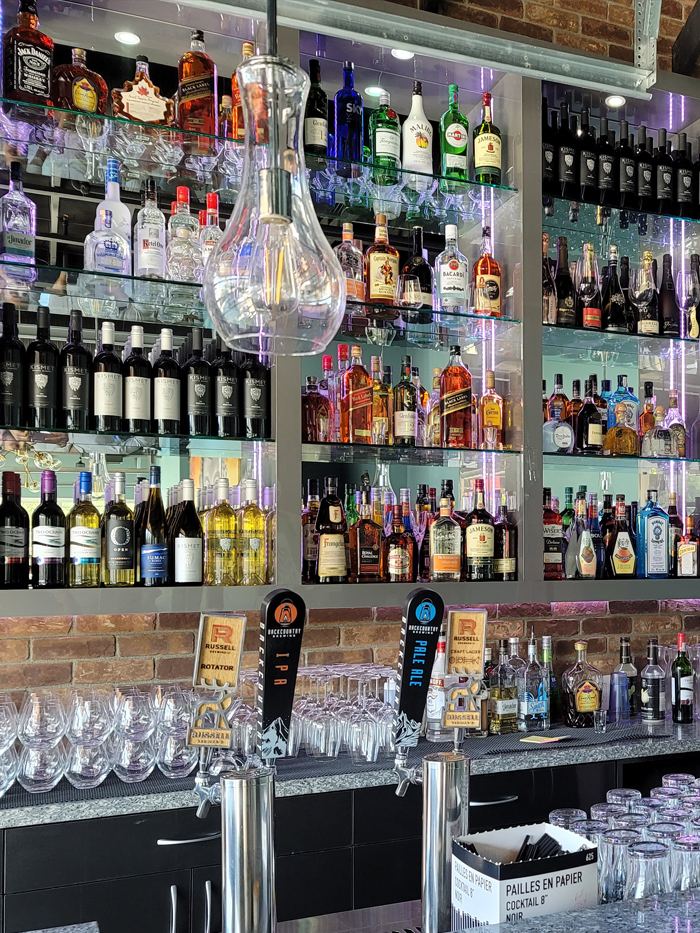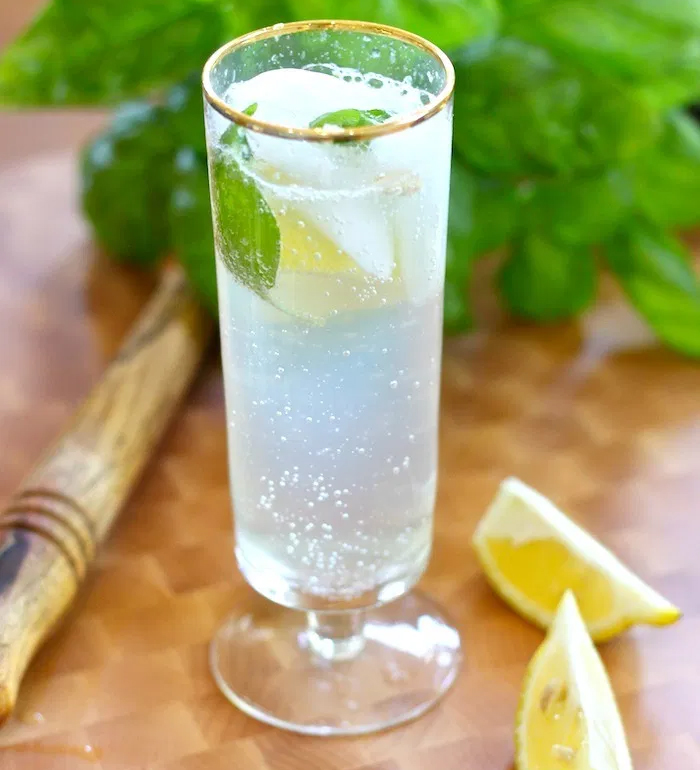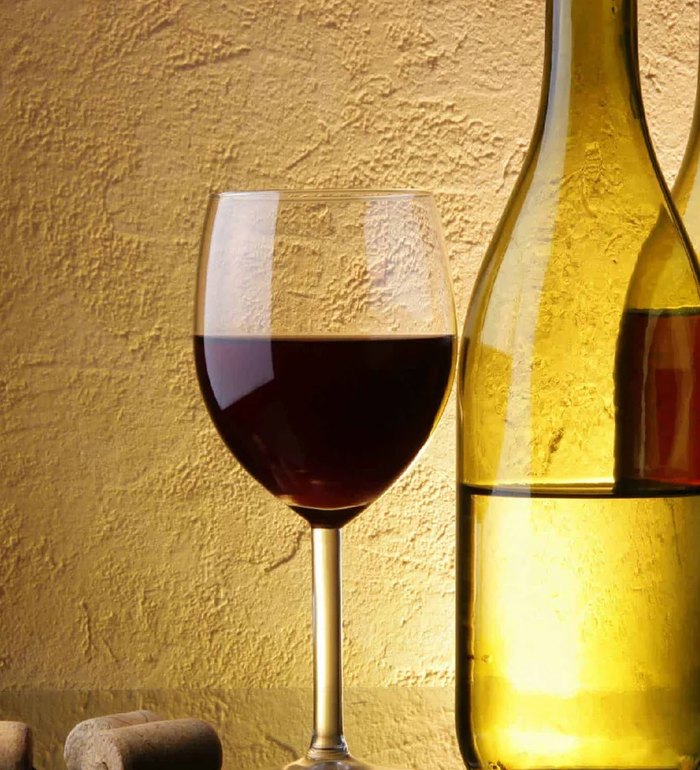 2018 MUSCAT SWEET RESERVE D
Ice wine by name but not by nature with tropical citrus orchard stone fruits and slightly honed peach and apricot coming through in the front palate and progressing to the back. The rich golden color brings with it anticipated of a very viscous fruity experience with ample and balanced acidity to keep this wine from being excessively sweet. Perfect as a dessert wine after butter chicken.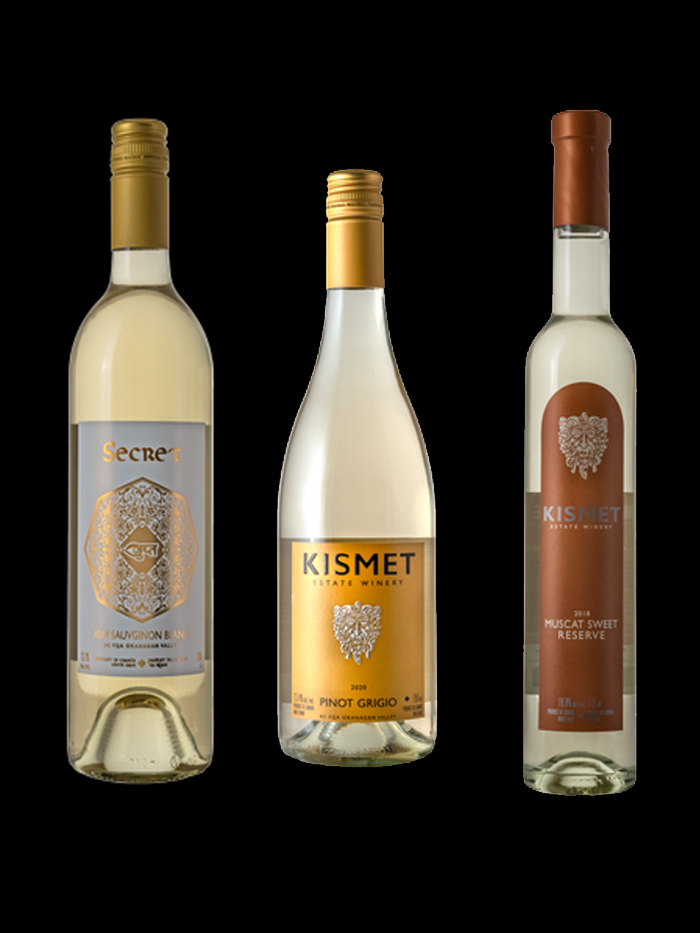 CHARDONNAY (House Wine)
It pairs well with Chili Chicken or masala dish
SAUVIGNON BLANC (House Wine)
It pairs well with Butter Chicken or karma dish
GEWURTZAMINER (House Wine)
It pairs well with Butter Chicken or karma dish
GEWURTZAMINER
It has hallmark rose petal and orange blossom aromas. It has classic lychee and exotic spice notes. In German GewOrztraminer means spice . It is associated with Indian food as partner to spicy food. It has more striking aromatics and lower acidity to complement the Indian Spices. It pairs well with Spicy Chili Chicken
ORANGE MUSCAT/PINOT GRIS
(BC VQA Okanagan valley)
You may have just discovered the Okanagan Valley 's best kept secret. Lock the doors and close the drapes when enjoying the floral , refreshing lemon flavors and purity of fruit. Whatever you do, don't tell anyone about the clean long finish of this spectacular white wine. Share only with someone you trust.
SAUVIGNON BLANC
(2015 BC best of Varietal - Finalist)
This wine has aromas of peaches, Asian pears and citrus, with a palate of citrus and lemongrass. The vibrancy and crispiness of a fruit forward Sauvignon Blanc cuts through the spicy tomato gravy in dishes like Vindaloo and Butter Chicken.
PINOT GRIGIO
Youthful pears, apple and melon is present. It leaves a crisp clean spritz palate that brings the wine to life. It has nutty slightly smoky aromas. The Pinot Grigio has a creaminess that complements a lot of texture of the food. The crispiness of the Pinot Grigio is complemented with Chicken Tikka Masala
SAFED
(2015 BC wine awards - Silver)
The wine has floral , green melon, lime and orange peel aromas followed by fresh crisp flavors of citrus, apple and tropical fruit. The slight sweetness complements the heat and spice of the Indian food. Perfectly paired with spicy food like Samosas or Chicken Curry.
INIFINITE ROSE
(2016 Vancouver Magazine Tope Rose)
Infinity has fresh ripe raspberry aroma followed by strawberry flavors. The palate is refreshing and the after taste lingers long. Perfectly paired with Samosas or Tandoori Chicken.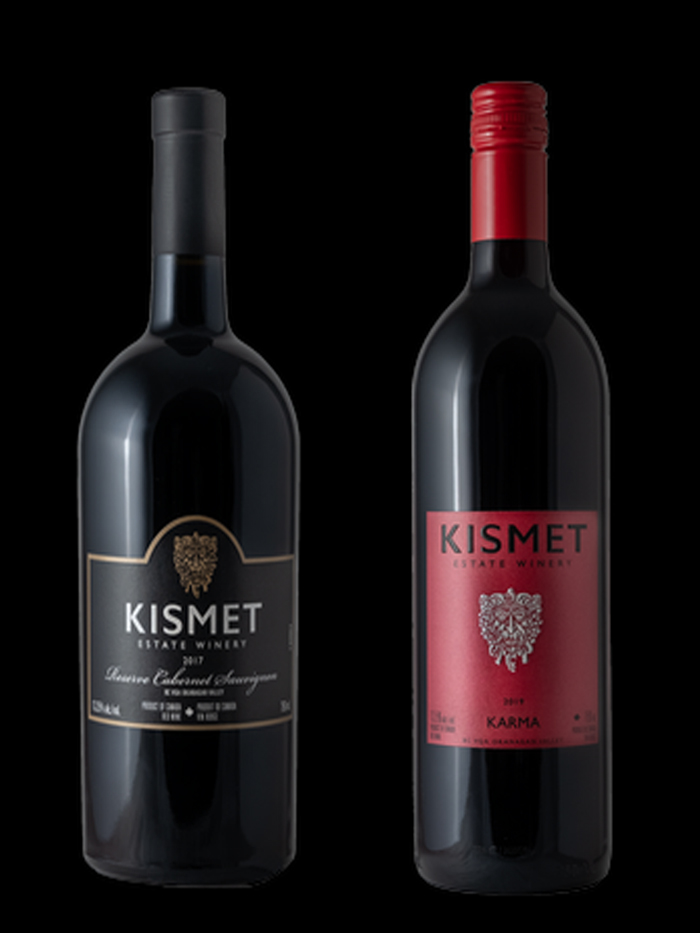 Best Indian Food Squamish | Indian Chicken Dish Squamish
MERLOT (House Wine)
Perfect wine with Masala & Tandoor's items
SHIRAZ (House Wine)
It pairs well with Rogan josh or Bhartha
CAB-SAU-MERLOT (House Wine)
It pairs well with Vindaloo or Tandoori dish
SECRET RED
The wine has sweet vanilla oak aroma with plum, cassis and blackberry flavors . This full-bodied red has velvety tannins . The wine compliments the tenderness of dishes like the Bhartha or Rogan Josh.
SYRAH
Bright cherry red color. Blackberry pepper and spice. the oak aging shows the caramel and vanilla. Tannins are mouth coating soft and approachable. A long satisfying finish. Pairs with foods rich in protein such as lamb and paneer dishes.
KARMA
(2015 BC wine awards - Silver)
It opens with aromas of blackberry and black currant rolled into a cigar box with bittersweet chocolate and barrel spices. It is a medium bodied, rich, warming red with dark berry fruit such as cassis and Blackberry and a balance of oak and light vanilla. Perfect wine with Lamb Korma.
MANTRA
(2015 All Canadian Wine Championships - Gold)
Mantra is a well-balanced , full bodied wine , rich in texture and weight on the palette. A blend of Cabernet Sauvignon , Cabernet Franc Meriot, Malbec and Petit Verdot aged in French Oak for 11 months. Dark berry fruit such as cassis and blackberry oak and light vanilla in harmony. Perfect wine with Lamb masala (Masala's special).
MOKSHA
Moksha is an Indian word meaning liberation of the soul, driven by the law of karma. A blend of Syrah, Grenache and mourvedre rare in the Okanagan valley. All wines vinified separately and aged in French and American barriques. Deep purple in color. Aromas of berry fruits , vanilla and toasty oak. The texture is round and velvety soft. A rich, warming red suitable with vegetable karma, a good lamb dish as well.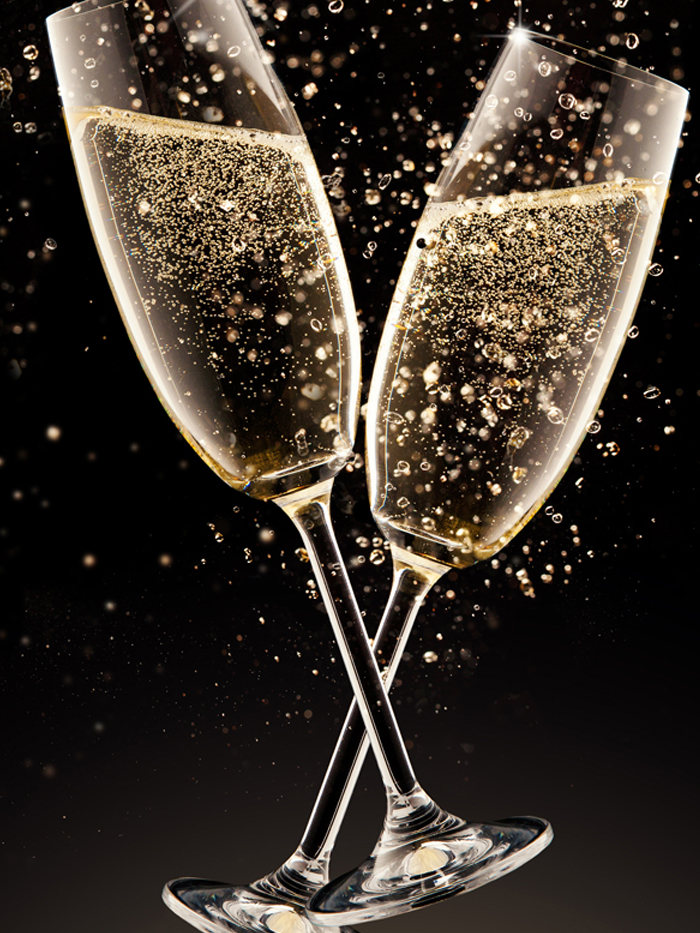 YELLOWGLEN - PINK (AUSTRALIA)
Inviting strawberry aromas, a splash of citrus bubble with refreshing fruit characters of berry and lime with a hint of lemon. A great value wine from Australia's premier house of sparkling.
SEGURA VIUDAS - CAVA BRUT RESERVA (SPAIN)
The aromas are of citrus and tropical fruits with a light floral note. The palate is having good citrus acidity and hints of lime and pineapple with a persistent mousse.
HENKELL - LIMITED EDITION (GERMANY)
Fresh, fruity, aromatic with a hint of citrus fruit. A perfect balance between sweet and dry with a medium body and persistant aftertaste.
FREIXENET - CAVA CORDON NEGRO GRAN SELECTION BRUT
Cordon Negro Brut is a crisp, clean and well-balanced Cava sparkling wine. The fresh palate of apple, ripe pear and bright citrus flavours combine with a long finish and an exciting touch of ginger. This brilliant, versatile Cava goes well with just about everything.
FREIXENET - CAVA CARTA NEVADA SEMI SECO (SPAIN)
Carta Nevada semi-seco has a brilliant balance of sweet and dry. The toasty aroma and fruity, flavourful palate deliver creamy, sweet peaches with smooth custard flavours. Just the right touch of acidity keeps it lively.
BOTTEGA - PROSECCO TREVISO II VINO DEi POETI BRUT (ITALY)
This Prosecco has zesty citrus, stone fruit and golden apple flavours that evaporate off the tongue as the creamy mousse of bubbles washes over.
SPARKLING MOSCATO (BC CANADA)
Bubbly and vivacious , this unoaked delicacyis made from the Orange Muscat grape variety and finished off-dry with vibrant and mouth-watering acidity. The wine is luscious, with flavours of white berries and orange marmalade, balanced by avibrantly clean,juicy lemon drop finish.
BOTTEGA - ROSE GOLD BRUT MAGNUM (ITALY)
Sparkling Wine is Aromatic & Off-Dry great pairings with Spicy vindaloo, Korma & Spicy Seafood.
BOTTEGA - WHITE GOLD BRUT (ITALY)
Brilliant, fine and very persistent perlage. Straw yellow in colour with flowery and fruity hints of apricot and dried fruit. Fresh, savory and harmonious.
SEGURA VIUDAS - CAVA HEREDAD BRUT RESERVE (SPAIN)
Beautifully presented, this traditional method bubbly has touches of fresh baked bread, honey, lemon and stone fruit wrapped in a fine bubbled, creamy mousse.
PIPER HEIDSIECK - BRUT (FRANCE)
Top 100 list 2019, Wine Spectator - 92 Points " Lithe and vibrant , the graceful Champagne is driven by well-knit , racy acidity, carrying flavors of ripe black cherry, grated ginger, toast point and mineral on the satiny mousse.